How to make the best Anzac biscuits with tips from Hayden Quinn – News + Articles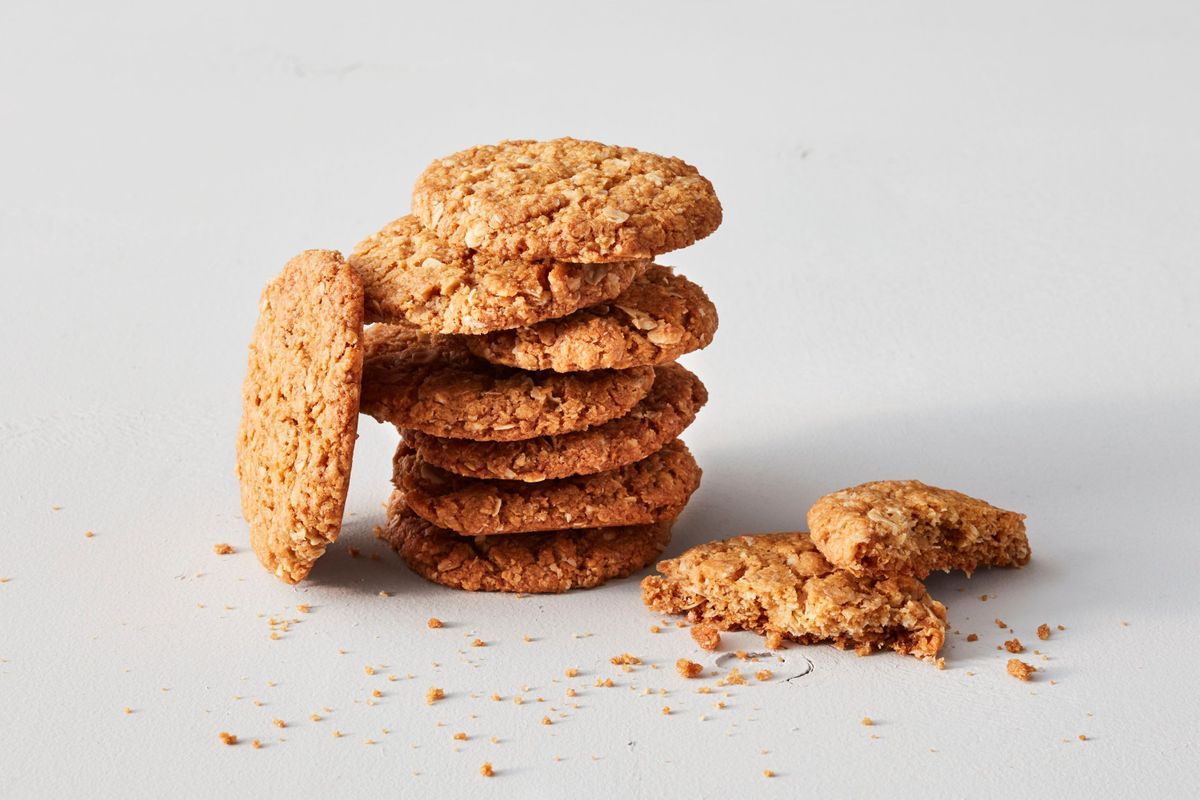 There'll be nothing but crumbs left in your biccy barrel once you've tested out Hayden Quinn's baking tips.
delicious. recipe writer, TV presenter, two-times MasterChef contestant and dedicated biccy baker Hayden Quinn knows a thing or two about perfecting everyone's favourite autumnal treat: the classic Anzac biscuit. Whether you prefer a chewy variety or a crunchier style, Hayden's tips will see your kitchen become the neighbourhood hub come Anzac Day on Sunday 25 April. Just be sure to bake a big batch (or put a lock on your biccy barrel) if you want to keep some for yourself. 
Hayden's guide to perfecting your Anzac biscuits recipe…